At VoCoVo, we're committed to growing our business in a sustainable way. We've got big plans for the future, and we want to make sure that this future can be enjoyed by everyone. That's why we're thrilled to announce that we've achieved Ecovadis recognition for sustainable working.
This is only the beginning of a long journey towards a greener VoCoVo, but it's a sure sign that we're on the right path. In this blog, we'll take a look at the work of Ecovadis, the actions we've taken, and our plans for the future. 
What is Ecovadis?
Ecovadis is an impartial sustainability rating service for companies of any size working in any industry. Businesses who apply for an Ecovadis rating must undergo a detailed assessment of their practices. This doesn't just cover environmental impact. It also takes into account other ESG elements such as hiring practices and worker's rights.
Once the assessment is complete, the applicant receives a detailed scorecard. This gives them a sustainability rating out of 100, along with advice for improving their score in the future. Ecovadis may also issue bronze, silver and gold medals to recognise exceptional efforts in certain areas.  
Why did we apply?
We began our journey towards Ecovadis accreditation at the request of one of our customers. They suggested that we register with the Ecovadis site, and we thought it was a great idea. We're always looking for ways to improve sustainability, and this would be the perfect way to evaluate our efforts.
We also realised that this would be helpful from a business point of view. Once we had an Ecovadis score, we could share it with potential customers to prove our commitment to sustainability and colleague welfare.
What did we do to achieve Ecovadis recognition?
Ecovadis doesn't hand out accreditations lightly, so we were thrilled to reach the silver level on our first attempt. 
In order to achieve this, we sent Ecovadis detailed accounts of our sustainability efforts. A lot of this was centred around our carbon reduction plan. The government has made a commitment to carbon neutrality by 2050, and we are keen to do our part. We have already taken a number of actions to reduce our carbon emissions. These include:
Reducing printing by emailing paperwork and switching to online quality forms in our warehouses

Installing electric vehicle charging points and encouraging staff to switch to EVs through a leasing scheme

Encouraging home working and online meetings to reduce unnecessary commuting

Switching to 100% renewable energy at our HQ in Oxfordshire

Encouraging our suppliers to use recyclable packaging

Transporting goods by sea wherever possible

Reducing air miles by dispatching all US orders from our warehouse in Illinois 

Using

Normative

to calculate our carbon footprint for the first time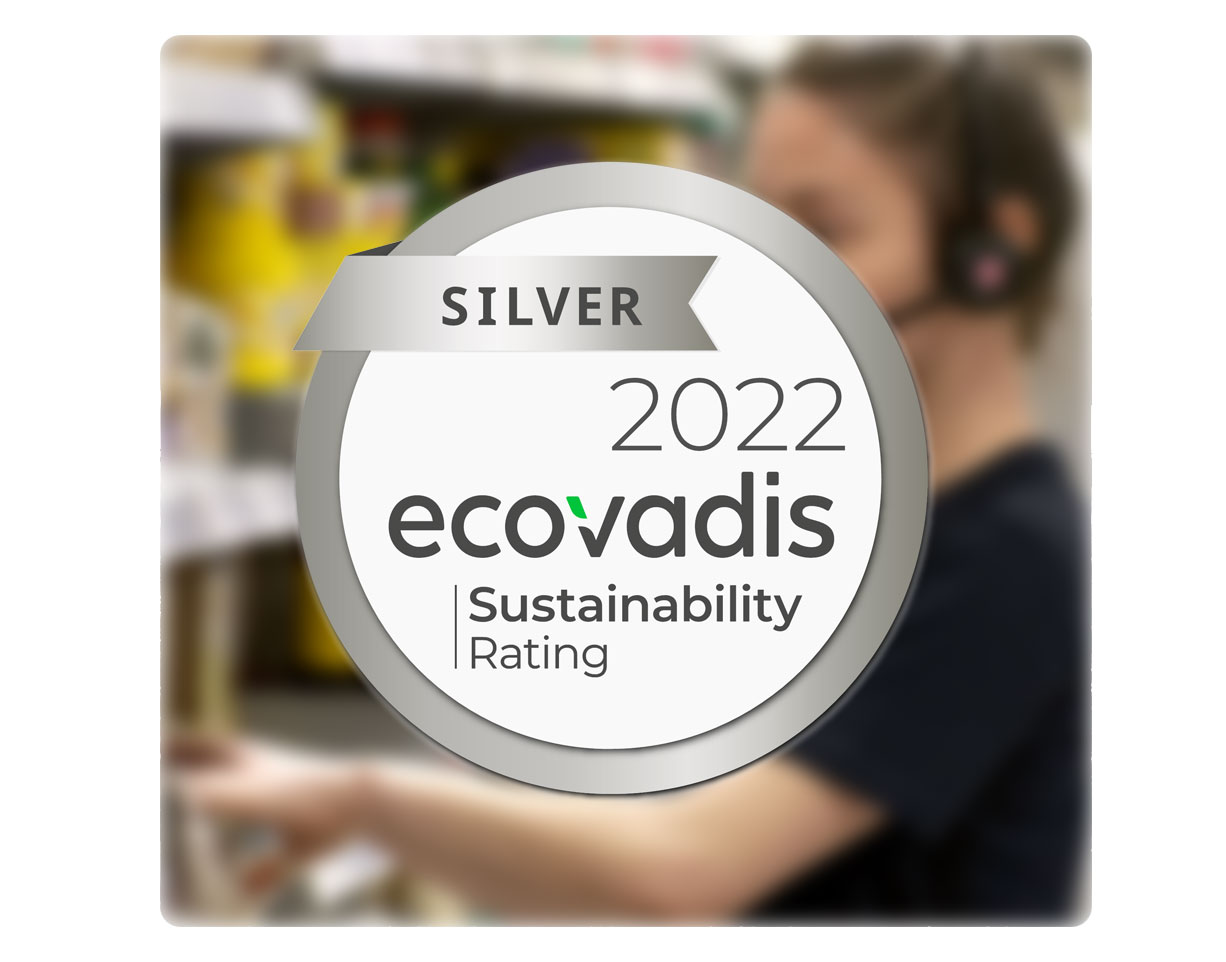 What are the next steps?
This is a good start, but there's still a long way to go. We're the first to admit that many of these initial measures are low hanging fruit. If we really want to make a difference (and improve our Ecovadis accreditation) we need to fundamentally transform our way of working. 
We've never been ones to shy away from a challenge. Over the coming months, we'll be taking further steps to reduce our carbon emissions in a meaningful and lasting way:
Continuing to use Normative to track and improve our carbon emissions

Working with our parcel courier companies to create a carbon reduction plan for our deliveries

Dispatching EU orders from our new warehouse in the Netherlands

Phasing out plastic packaging from all our products

Setting up an internal volunteer group dedicated to reducing our environmental impact
We've also partnered with Ecologi, a social enterprise that funds community projects and plants trees around the world. We've already planted over 1,000 trees and, from 1st March, we'll be planting a new tree for every headset we sell.  
As we said before, this is only the beginning. To find out more about our green initiatives, or to suggest ways that we can do better, don't hesitate to get in touch.