Consumers and employees want to see an emphasis on health and safety. In hospitality and retail, the focus has shifted over the last three months. Last year shoppers and diners made purchase decisions based on quality or price. Staff valued their pay and training. In 2020, the 'new normal' means everyone needs to feel safe first. Companies should put this issue front of mind if they wish to stay competitive.
Shifting consumer behaviour 
We have changed the way we eat and shop over the past three months. Shoppers now go out less, buy more and visit fewer stores. 72% of us now only shop weekly or fortnightly, making the average shop a larger undertaking. Grocery shops are reporting an uplift of 69% spend per transaction. Customers shifting allegiance in this environment, from shops that offer low prices to shops where they feel safe. 
Impact on staff
These trends have impacted employees. With reduced staffing in many sectors, employees roles are stretched. This is compounded by an increase in staff insecurity around exposure and risk. New tasks include queuing customers outside, limiting numbers and 'nudging' behaviour in-store. Employees understandably want to feel protected and supported.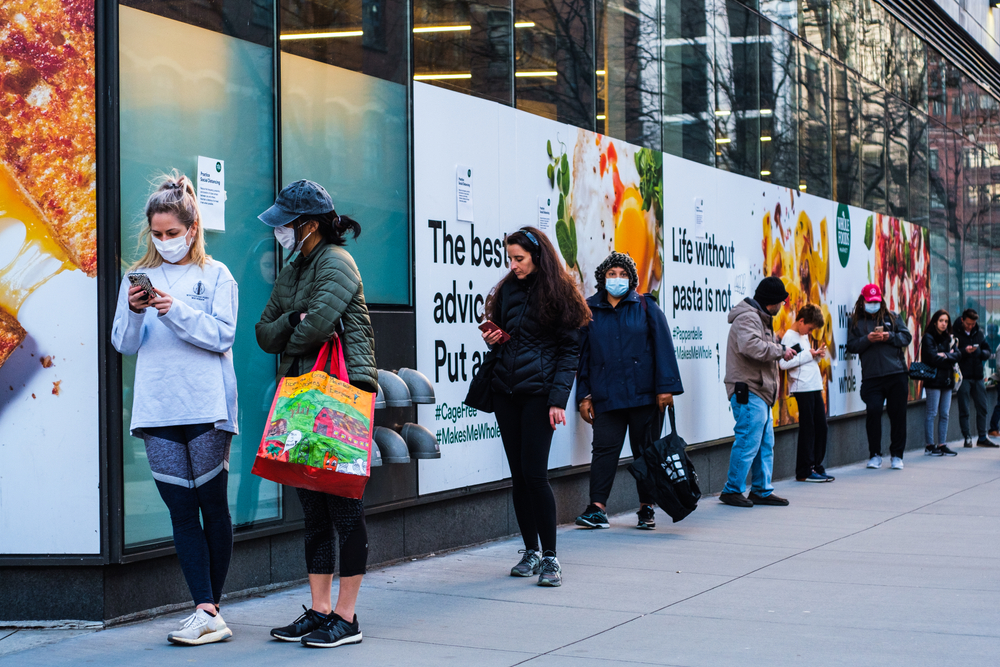 Practicalities of distancing
Keeping customers safe is a complex and changing endeavour. There are obvious practical measures to be taken. In restaurants and stores, physical distancing must be enforced by the business itself. This puts the onus on staff to queue customers, limit numbers and create environments where shopping or eating can be done safely.
Technical support
Customers and businesses have adopted new buying habits. Ordering online and buying in-store (BOPIS) has risen in popularity. Now, 56% of customers prefer BOPIS. Contactless payment has become the norm in the UK. Many retailers are moving towards an entirely contactless journey – Ocado has introduced an unmanned robotic grocery warehouse. Stores are taking on a new function – as calling points, rather than places for browsing. Will restaurants follow the same course? Takeaway and delivery provide safer options, but as diners return in July 2020, meal times and seating will face the same limitations as stores have done.
Customer and employee safety are now deeply interlinked. A team that cannot communicate effectively will face greater challenges. As staff roles change, the daily requirements of wrangling customers becomes stressful, teams need to be able to interact and make decisions quickly. 
We believe that team communication offers the solution your business needs. We help boost morale across disconnected teams. Our bespoke technology connects staff across warehouses, different sites and large stores.