Workforce management apps are designed to help streamline complex tasks across large organizations. Our communication technology is built to amplify this.
By helping your team to carry on with what they're doing, whilst receiving updates, we can connect your workforce apps straight to the shop floor. Because new tasks are converted into audio, no time is lost. 
Integrate seamlessly
VoCoVo is working to interface our API with workforce management software. We already have a concept working with Reflexis, and our API is open to a wide range of platforms, depending on your needs. This integration between workforce management tools and voice technology will transfer messages from a range of applications directly into audio notifications.
In future, VoCoVo will cleverly integrate with most workforce management apps, such as Reflexis, Microsoft Teams and JDA. We will convert task notifications into voice messages so that colleagues can stay on top of tasks using just their Headsets.
VoCoVo's open API enables you to integrate our ecosystem directly into your workflow, and keep your team focused and productive with voice notifications and alerts.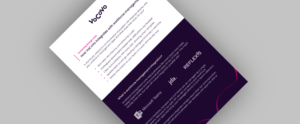 Why integrate communication with workforce management?
By streamlining your systems, your team will gain a number of benefits:
Get tasks delivered straight to where they need to go. Colleagues receive notifications instantly and efficiently, as soon as they start work

Easy to follow audit trails, allowing everyone to see when tasks are completed

Tasks that update as you go: whether you need to add in an additional action, change a task or add a member of your team, that change can be directly integrated into the Headset

Future-proof your communication technology, by seamlessly integrating it with the software your team already has
At VoCoVo, we work with some of the UK and Europe's biggest retailers. We know that for larger businesses, small changes can deliver big savings and have a huge impact on colleague time saved. We design our systems to reduce friction, improve efficiency and productivity. 
Work safely, and remotely
Thanks to our workforce management integration, you won't need timesheets, checklists or reminders. Instead of chasing paperwork, management can focus on what matters most; people. 
In 2021, it is especially important that colleagues are able to collaborate safely. With workforce management integration, you gain the certainty and accountability of teamwork, without having to have a physical team meeting.
Scheduled tasks generated by your software converted into voice notifications 

Colleagues access personalised task information remotely, without need for physical interaction

Improves COVID-19 secure collaboration
Our technology streamlines remote working. Colleagues can check their own schedules, and keep track of task lists from anywhere in store with a voice command.
Want to find out more?
If you're interested in streamlining your workforce management software with voice technology, give us a call. We deliver workforce management events and notifications directly to your team, so they always know what tasks have priority.
Colleagues log on using their VoCoVo Headset

Tasks are delivered to the Headset sequentially

Confirmation when task complete creates accountability