Having visible stock levels is an important part of every retail infrastructure. We've seen systems and supply chains pushed to their limit recently. Increasing demand for groceries brought about by the pandemic, combined with supply chain shortages created empty shelves in many high street stores.
Many of us never expected to see panic buying, customers queuing in large numbers or empty shelves in 2020. In the 'new normal' business leaders cannot afford to underestimate the impact of events, however unlikely. With climate change and political instability increasing, planning ahead is the smart thing to do. Stock checking might seem a familiar issue, but without an effective system, our colleagues and customers quickly become disillusioned.
Backstage communication
Our keypad system provides instant colleague support. The buttons can be used by colleagues to connect instantly with backstage, making it possible to check stock with a single touch of a key. 
Each key creates a unique broadcast message to relevant colleagues. This connects your front of house team to the backstage with a single touch. 
Our headsets also have a single button, making it easy and convenient to communicate across teams and locations.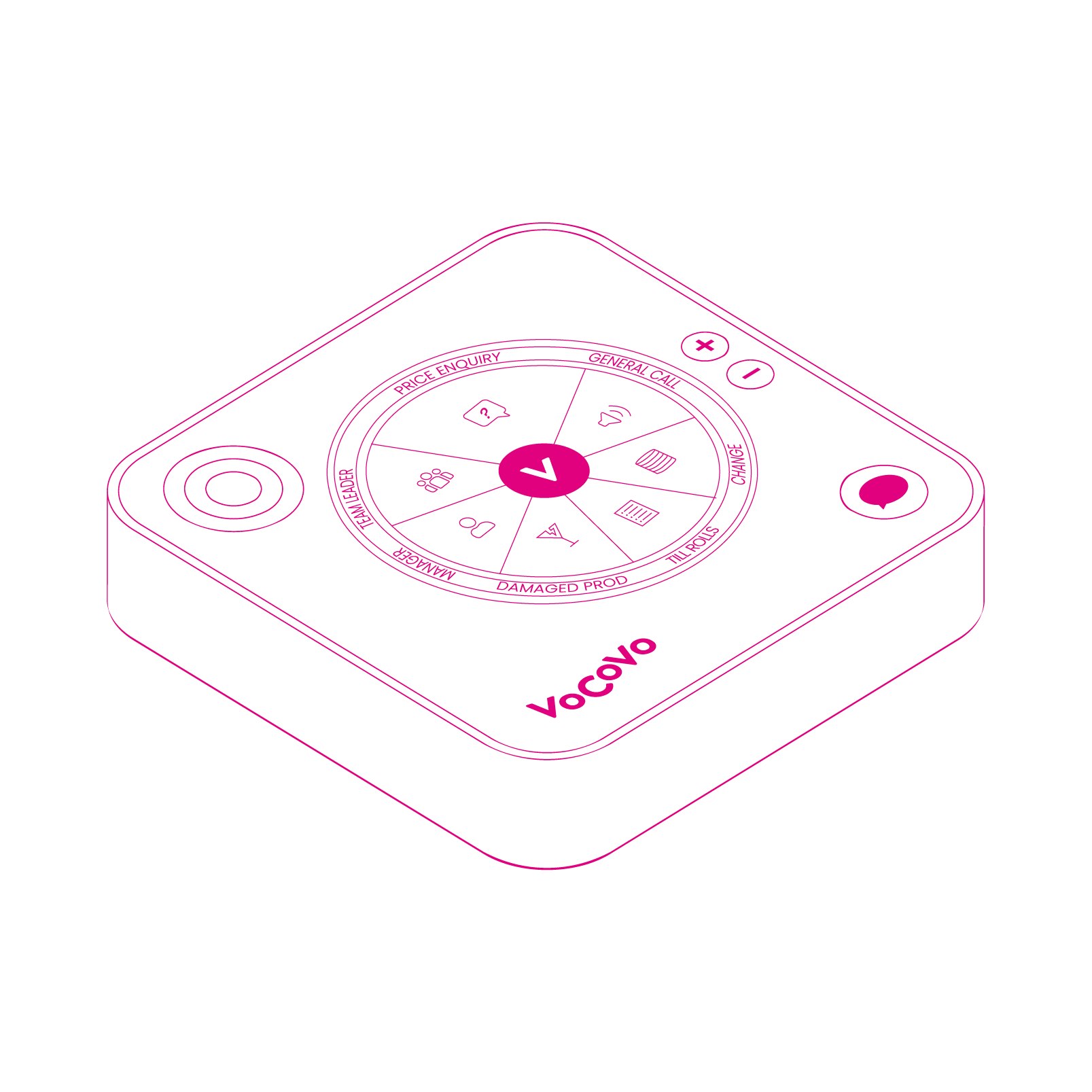 Shop floor notifications
When stock runs out, it's important not to wait for customers to report empty shelves. Our devices integrate with smart shelving, which recognises and sends alerts when stock becomes low. This means team members can replenish stock quickly, without having to wait. Our voice notification function connects with JDA, Kronos or Reflexis to send out messages in real-time. 
Reports for business intelligence
Our system has a reports feature, giving you access to data across all your stores. The information you collect from headset activity, call point usage and colleague response times can show you a range of useful information. This allows for stock comparisons between stores, helping you to better understand the needs of your customers.
Our ecosystem connects smart devices, headsets and customer call points so that your team can respond quickly to fluctuating demands. Find out more about how our technology could integrate with your tools and enable smarter, faster stock processes.