The Holiday season is fast approaching, and many stores are preparing for their annual influx of seasonal recruits. This is a vital part of festive retail, but it also presents a problem for managers. New recruits need to be trained, but finding the time can be difficult. 
This is where VoCoVo comes in. By improving communication, we can help you to bring new recruits up to speed in record time. What's more, our system also gives existing associates the tools they need to cope when numbers are tight. Here's  how you can stay one step ahead of the crowds this Christmas.  
A difficult end to a difficult year
The holiday season rush is always challenging, but this year will be especially tough. We recently carried out our biggest ever survey of associates and decision makers from across the UK, North America and Europe. The results show that many stores are stretched thinner than ever as they enter the festive period:
38% of North American associates say that staff shortages are the biggest issue they face

75% are having to fill multiple roles to cover these shortages
Find out more about the challenges facing associates this Holiday season. Download our report here:
With shortages at crisis level, many decision makers have turned to smart technology for help. Almost a third of stores now use smart tablets, and over a quarter use smart video or portable voice communication technology. All in all, over 60% of North American  associates now use some form of smart technology every day.
Unfortunately, this approach has not been as effective as decision makers had hoped. Our survey shows that the introduction of smart technology has been a mixed blessing at best:
Only half of North American associates feel that smart technology has made their jobs easier

31% say that they haven't received enough training to use smart technology with confidence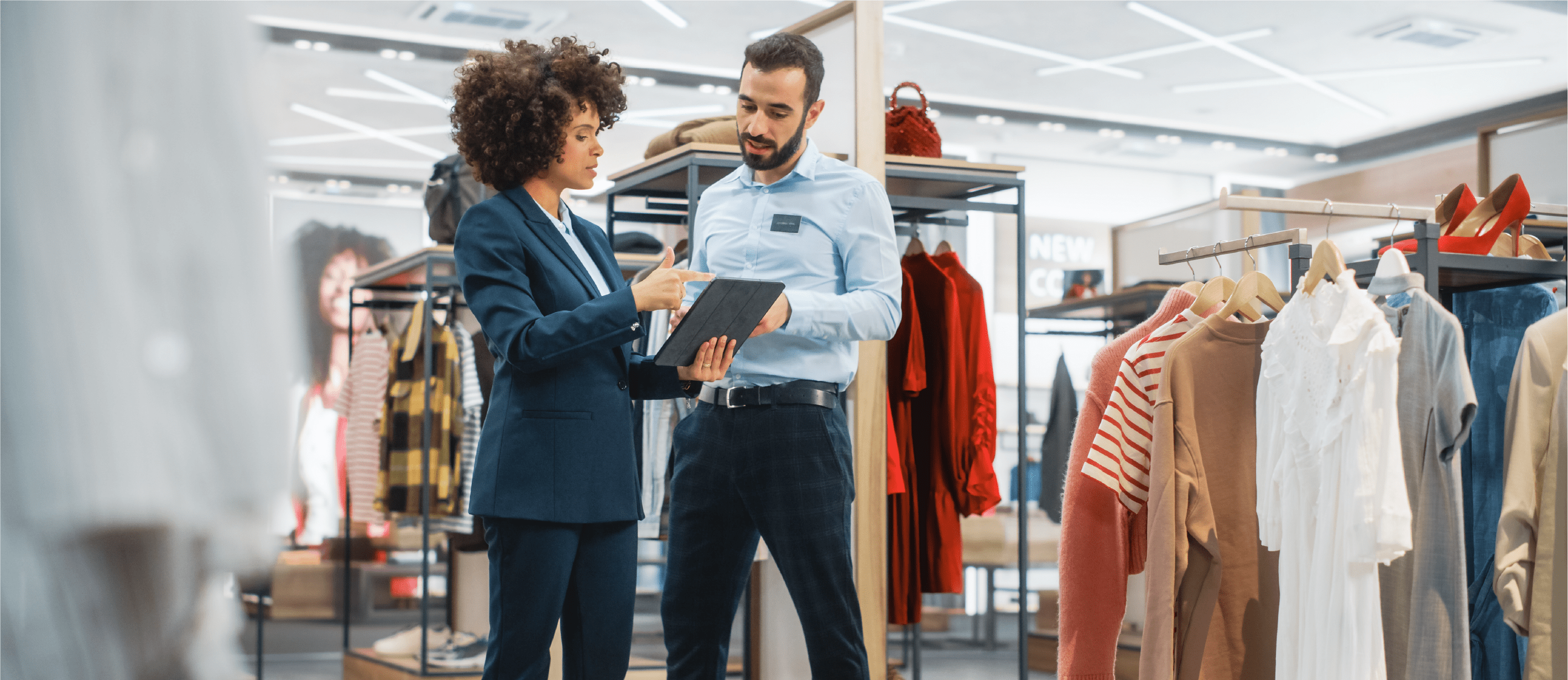 Training made easy
This adds another layer of difficulty to seasonal training. Not only do you need to bring new hires up to speed on the basic elements of the job. They will also need to be taught to use smart devices, often by associates who are unsure about the technology themselves. 
This is where VoCoVo comes into its own. By allowing associates to communicate on the go, our system opens up a whole range of training possibilities:
Headsets

can be used to provide

hands-on training

to new recruits. An experienced associate can perform their normal duties while giving a step by step explanation. Not only is this more effective than classroom training. It also means that you don't have to remove an associate from the floor to lead a training session. 

Our conference feature lets you set up separate channels for different areas of knowledge. If a new associate is unsure about a topic, they can tune into the relevant channel and ask an expert.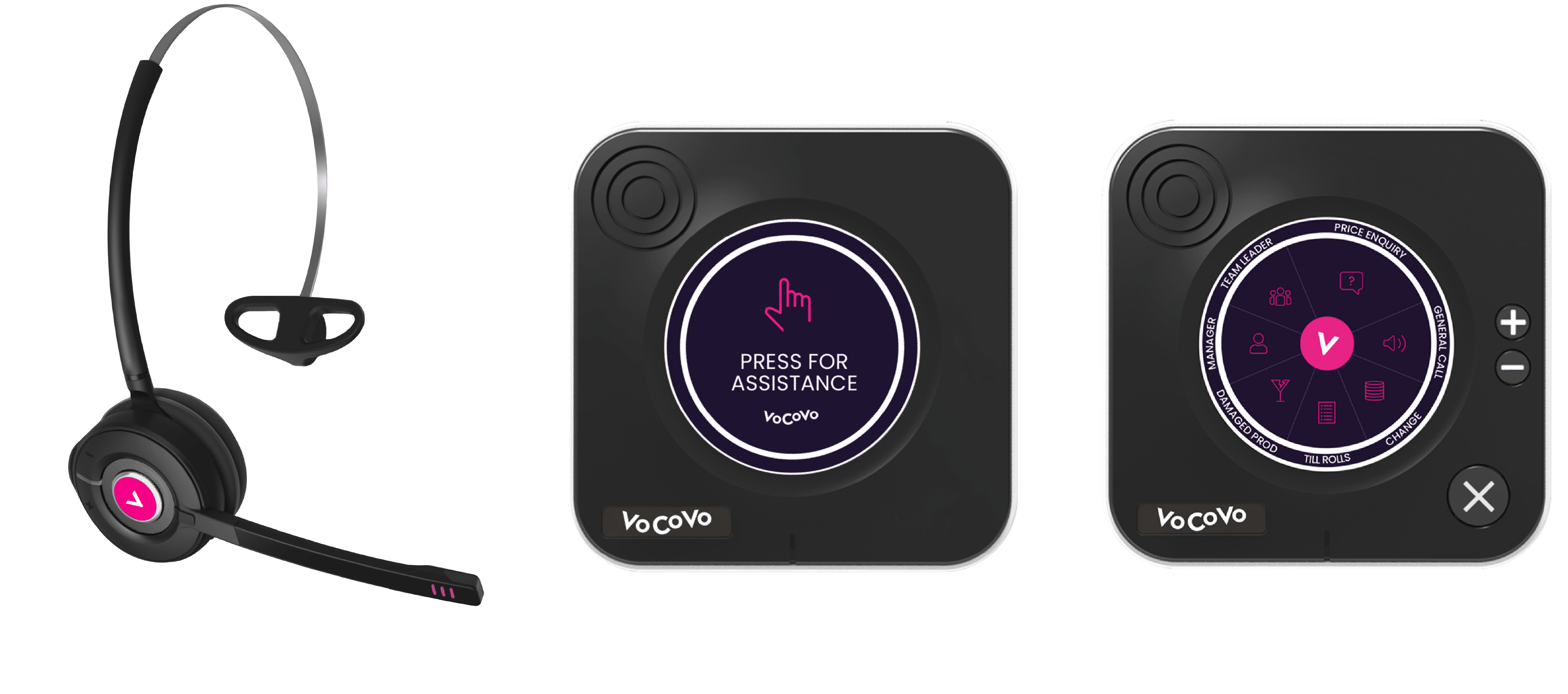 Do more with less
Even with the best training, it's likely that associates will be stretched thin this year. This is another area in which VoCoVo can help. Our system improves efficiency at every turn so that you make a small team go a long way:
Headsets

let you find information for customers without crossing the store. This reduces daily walking distance by

up to 1.4km

, meaning faster service for customers and less wasted energy for associates. 

Keypads

let checkout associates call for help without leaving their position. This allows them to keep serving while they wait for assistance, preventing queues from getting out of hand. 

Call points

let customers speak to an associate without tracking them down. These can be placed on collection desks for online purchases, allowing customers to check on their orders without joining the main queue. 
The Holiday season doesn't have to be a nightmare. Download our report and we'll get through it together!